The City of Shelley's Mayor and four Councilman are elected to serve a term of four years. The appointed officials include the City Clerk/Treasurer, Police Chief, Public Works Director, and Parks and Recreation Director. These department heads are appointed by the Mayor each year.
The elected and appointed city officials strive to serve our community with fairness, professionalism, and courtesy. They are dedicated to maintaining stable growth and economic development.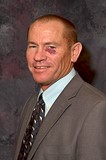 Mayor Stacy Pascoe
Stacy Pascoe was elected as Mayor in 2013. He previously was elected as a city councilman in 2011 and served two years of his four year term before becoming Mayor. He grew up in Shelley and graduated from Shelley High School.
After graduation Stacy went into the sheet metal trade, and continued attending night school. He later went to work for SMC, and started to develop businesses and property about twenty five years ago. Stacy is currently involved in start-up businesses and developing real estate.
He is actively involved with the Shelley Kiwanis. Stacy married Candi Johnson, and they currently have four children and seven grandchildren. You may email Stacy at: [email protected]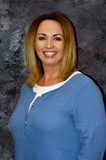 Councilwoman Kim Westergard
Kim Westergard was elected to the council in 2013 to a four year term and is currently serving her second term. She has been a cosmetologist for the past 25 years, and has operated her own salon business for the past 20 years. Kim grew up in Shelley and is a 5th generation Shelley Russet.
She is married and has four children. Kim currently presides over the Parks and Recreation Department and is a liaison to the Shelley School District. She loves volunteering for community events, such as Shelley Spud Day, the Ms. Russet Pageant, and she is very active in making Arbor Day a success.
Kim's love for her community and it's residents gave her the desire to serve as Council Woman. You may contact her at [email protected]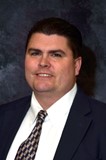 Councilman Adam French
On January 14, 2013, newly elected mayor, Stacy Pascoe appointed Adam French to his seat on the City Council.  Adam grew up in Shelley and was a graduate of Shelley high School.  Adam is the second oldest of five brothers to Terry and Ebony French. 
He attended Ricks College and finished up at ISU in Business Management with an emphasis in Human Resources.  Adam is married to his sweetheart, Wendy and has four wonderful children, Ethan, Aubrey, Ashley, and Analee.  He loves spending time as a husband and father.  Adam enjoys hunting, fishing, and camping.  He has greatly enjoyed his employment with Cox's Honey for the last eight years and is now a co-owner with members of the Cox family. 
Adam is an active member of the LDS Faith.  He is also active in the Shelley Kiwanis Club.  Adam is honored and committed to do all he can in serving the City of Shelley to the best of his ability.  He has a love for constitutional freedom and for the founding of this beautiful country and honors the sacrifices made by the American people to protect those freedoms. You may contact Adam at [email protected]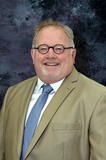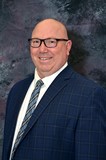 Councilman Leif Watson
Leif Watson was elected to the council in 2019. He had been serving on the Planning and Zoning Commission for the 6 years prior to running for the council seat; he sits in. It was during those 6 years he gained a greater desire to serve the community of Shelley and decided to run. Leif has been a Shelley resident since 1985 and he feels like he was meant to be a Russet.
He is a Shelley High Graduate and also has completed the BYU I pathways program.
He has been in the office products business for 32 years working for various companies and in various positions. He currently works for Valley Office Systems, a local provider of office products and services in Sales.
He and his wife Teresa met at Shelley High School and have been married for 32 years as of 2023. They have 3 wonderful kids who are the Russet's to the core. Leif loves to serve and has presided over Parks and Recreation, and now is serving over the city's Public Works Department. He loves to help with all they do to keep our infrastructure intact and up to date. Leif loves movies, history, and old architecture. Revitalizing our main street is something he is working on and hoping to accomplish during this time in office. He has learned a lot about public service and looks forward to continuing to serve the people of Shelley; if they want to keep voting for him. Leif can be contacted at [email protected]
Thomas J Bennett, 1921-1925

N.S. Sage, 1925-1931

H.J. Dyer, 1931-1935

Randall L. Anderson, 1935-1937

Thomas J. Bennett, 1937-1939

Ted R. Isenberg, 1939-1940

Oliver P. Dawson, 1940-1951
J. Bert Holland, 1951-1953

Carl H. Scobie, 1953-1955

Max J. Hansen, 1955-1957

Gerald S. Johnson, 1957-1959

Arnferd Christensen, 1959-1963

Gene Bendixen, 1963-1968

S.L. Bill Anderson, 1968-1969
E. Douglas Kirkham, 1970-1978

L. Eugene Christensen, 1978-1990

Phill A. Worlton, 1990-1994

Heber J. Hansen, 1994-2002

Eric R. Christensen, 2002-2014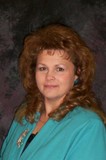 City Clerk/Treasurer, City Hall
Sandy Gaydusek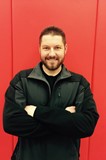 Recreation Program Director, Parks and Recreation
Mikel Anderson
Public Works Director, Public Works
Justin Johnson